Back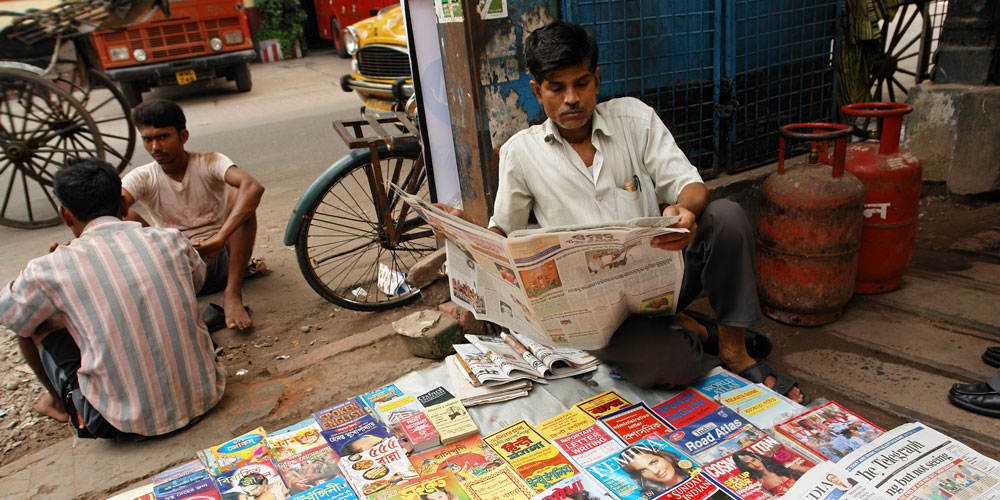 India observations | Paul Moroz | EP01
---
This episode features the investment insights of Mawer's Deputy Chief Investment Officer, Paul Moroz, from his research trip to India. Paul is also co-manager of Mawer's Global Equity and Global Small Cap strategies.
In our discussion, Paul talks about:
the importance India's change in administration has made to the investing landscape
explains India's growing need for capital
shares the management meetings that left him excited and deterred
and shines a light on why wearing shoes during company meetings might be a good idea!
A transcript of this episode is available below, modified for a more enjoyable reading experience. For more posts exploring the ideas we talk about in the episode, check out our Related Reads links.
---
Transcript

1:25 — Setting the stage: Why Paul went to India for investment research. Was there a catalyst for it?

3:30 — Paul's thoughts and observations while riding in cabs in India. It's about seeing with your eyes; seeing the need for capital. India needs capital and it will require a return to attract it—and that compounds wealth at the company level.

6:15 — A complete front-page ad for an IPO in an Indian newspaper and what that implies for investors.

7:50 — Paul's impressions on the management teams he met with:

Getting a sense of what management teams focus on
Paying attention to subtle nuances
Sharing a company's innovative "push and pull" strategy

14:00 — How the wide range of Indian management team capabilities creates more inefficiencies in the market and therefore more investing opportunities.

20:22 — On brute force screening and the number of potential investment opportunities Paul found on his trip.

21:45 — The presence of technology in India and its ramifications on the economy (e.g., how India's 2016 demonetization affected mobile technology usage).

26:30 — Paul reveals his main takeaways from his trip (importance of the Modi administration and the strides the banking regulators are taking).

29:52 — Rapid Fire Round. Get to know Paul a little better.
---
Related Reads
---
How to subscribe
The podcast is available to listen and subscribe through any of the following platforms:
Subscribe to Art of Boring to receive email notifications when a new episode is available, as well as other insights through our blog and quarterly updates.
---
Have feedback?
If you enjoyed this episode, feel free to leave a review on iTunes, which will help more people discover the Be Boring. Make Money.™ philosophy.
If you have any questions, comments, or suggestions about the podcast, please email podcast@mawer.com.
---
This blog and its contents are for informational purposes only. Information relating to investment approaches or individual investments should not be construed as advice or endorsement. Any views expressed in this blog were prepared based upon the information available at the time and are subject to change. All information is subject to possible correction. In no event shall Mawer Investment Management Ltd. be liable for any damages arising out of, or in any way connected with, the use or inability to use this blog appropriately.