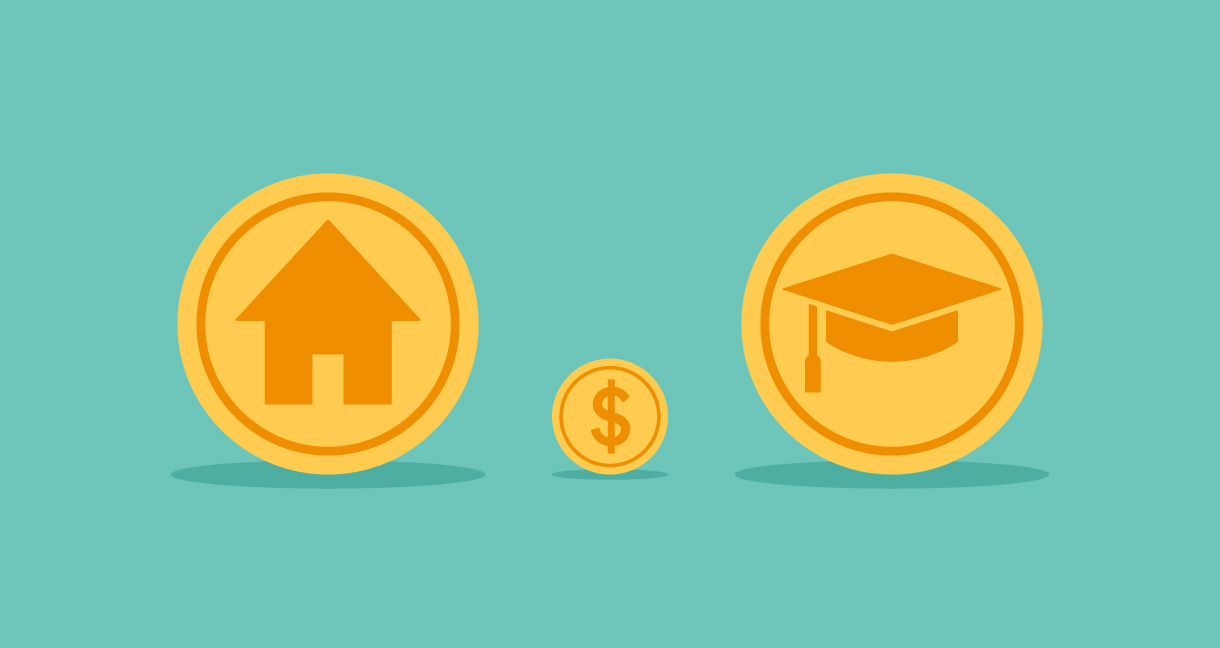 Home Buyer's and Lifelong Learning Plans
December 6, 2017
---
How your RRSP can help you buy a home or get an education.
Purchasing a home and pursuing higher education are two of the biggest expenses people can face. Because of the high (and seemingly ever-rising) costs of real estate and education, these major expenditures can sometimes seem daunting—even out of reach.
However, many investors may be unaware of two Government of Canada programs that could help them achieve those milestones sooner: the Home Buyers' Plan and the Lifelong Learning Plan. Both programs allow people to harness the power of their registered retirement savings plans (RRSPs) well before they retire.
"A lot of people put money into an RRSP to save for retirement or to take advantage of the benefits at tax time, but your RRSP can also help finance your education or put money toward your home," says Gavin Mahabir, an investment advisor at Mawer Direct Investing Ltd.
The Home Buyers' Plan—the more well-known of the two programs—allows eligible participants to borrow up to $35,000 from their RRSP to put toward a new home purchase. (Eligible couples can borrow up to $70,000 in total.) To qualify for this program, the participant must be a resident of Canada, a first-time home buyer, and have a written agreement to buy or build a home either for the participant or for a person with a disability. And though he or she can choose to use it for a down payment, the funds can be used in any way the participant wishes.
"If you have already saved for a down payment and are upsizing to a larger living space, you might need some more furniture," says Mr. Mahabir. "Or it could be used as a cushion for any unexpected house expenses."
Participants in the Home Buyers' Plan have 15 years to pay back the funds they borrowed, and repayment begins in the second year after withdrawal. Annual minimum repayments are divided evenly over the 15-year repayment period, and if participants are unable to repay the minimum amount in any given year, that amount becomes taxable income when they file their income taxes.
Mr. Mahabir also points out a little-known part of the program: even if someone has previously owned a home, that person may still qualify as a "first-time home buyer" if he or she has not owned a home for four years. You are considered a first time home buyer if, in the four year period, you did not occupy a home that you or your current spouse or common-law partner owned.
The Lifelong Learning Plan works in a similar way. This program allows eligible people to borrow up to $20,000 from their RRSPs to fund full-time academic pursuits. To participate, you must be a Canadian resident enrolled in a qualifying educational program at an approved educational institution. Participants have 10 years to pay back the funds, generally starting in the second year after withdrawal.
Mr. Mahabir says the Lifelong Learning Plan is often an attractive option for people who have been in the workforce for a while and want to return to school, either to upgrade their education or pursue a new career.
"Generally, by the time someone has accumulated a fair amount of RRSPs, he or she is probably going back to school for continued education, such as a master's degree, and that can be quite costly," he says. "You might not want to take out a substantial loan to pay for that degree, so having the ability to withdraw from your RRSP to finance it is definitely beneficial."
Kathryn Mandelcorn, a certified money coach with Money Coaches Canada in Vancouver, agrees that the Home Buyers' Plan and the Lifelong Learning Plan can be very helpful solutions, particularly for someone who has been saving for retirement in an RRSP and didn't foresee purchasing a home or paying for an education.
"In a perfect scenario, you plan ahead, create a savings strategy that takes into consideration both your long-term retirement goals and shorter-term goals, like home purchasing or education. But we don't all have that plan at 19 years old, when we start investing," she says.
"It's automatic, it's engrained in us as Canadians: 'Put it in your RRSP.' And people start saving with their RRSP, without really knowing what it's for. That's when these programs are helpful, because people can use the funds [they've put into their RRSPs] without immediate tax implications, and you have several years to repay."
Ms. Mandelcorn warns that it's important to keep in mind that by borrowing from your RRSP, you can miss out on long-term growth. "If the money was invested in the market as a part of a long-term savings strategy, then you may have to sell stocks or funds that you weren't yet ready to sell," she says.
"If you are recontributing over 15 years, rather than letting that money grow over 15 years, there could be a loss of growth." Participants shouldn't treat the funds as free money, either, she notes."Remember it is debt—interest-free debt—but debt owed to the RRSP."
Mr. Mahabir says that because we've had "six or seven years of a good run in the markets," some people might prefer to borrow at relatively low interest rates, rather than taking money out of the markets.
"But as [markets] are a little bumpy, and as job instability increases, people might choose to borrow interest free [through the Home Buyers' Plan and Lifelong Learning Plan]," he says. "In this case, if you're not working and can't afford to make payments, it simply gets added to your income. But since you're not working and your income level is low, it almost cancels itself out."
Ms. Mandelcorn recommends sitting down with an advisor or planner to give you an idea of what your overall savings plan will look like if you do choose to take part in the Lifelong Learning Plan or the Home Buyers' Plan.
"They can tell you, 'If you take this money from your RRSP as part of [this program], this will be the impact,'" she says. "That way, if you know you are still on track for your retirement goal, it will give you that peace of mind."
Disclosure: Mawer Investment Management Ltd. provides this publication for informational purposes only and it is not and should not be construed as professional advice. The information contained in this publication is based on material believed to be reliable at the time of publication and Mawer Investment Management Ltd. cannot guarantee that the information is accurate or complete. Individuals should contact their account representative for professional advice regarding their personal circumstances and/or financial position. This publication does not address tax or trust and estate considerations that may be applicable to an individual's particular situation. The comments are general in nature and professional advice regarding an individual's particular tax position should be obtained in respect of any person's specific circumstances.