Back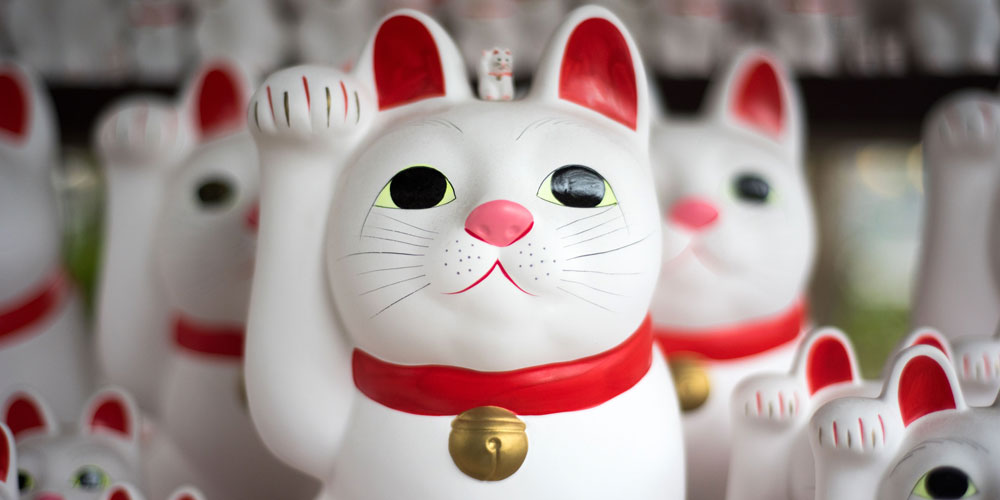 Underweight: Our take on Japan | David Ragan | EP09
---
David Ragan, portfolio manager of Mawer's international equity strategy, reveals why the portfolio is—and has always been—underweight Japan. While Dave holds some less than optimistic opinions surrounding Japanese corporate structures, cultural nuances, and management quality, rest assured there are some positives. Two of the international equity portfolio's Top 10 holdings are Japanese: Tsuhura and Seven & I.
Highlights include:
Why the strategy is underweight Japan and the beauty of the Mawer investment philosophy: we don't have to be everywhere
The good companies in Japan that match our investment criteria
A transcript of this episode is available below, modified for a more enjoyable reading experience.
---
Transcript

Start – 1:12

2:54 – Japan: a market just like any other

1980s: When Gerald Cooper-Key started the Mawer World Investment Fund (now the Mawer International Equity Fund) he was considerably underweight Japan primarily due to high valuations…and then Japanese companies mainly underperformed for the next four decades
Now that valuations are much more reasonable, why is Dave still underweight Japan? It comes down to the management teams' perspectives and focus

5:34 – Japanese companies sacrifice margins and revenues in order to be a good corporate citizens

6:11 – "Charity" between businesses does not make for good business

6:52 – Fighting bias: asking the same questions you would of any company in the world and following the same investment process

9:00 – The beauty of the Mawer investment philosophy: we don't need to be everywhere. Our clients are looking for international exposure and we look for the best companies in the world that fit our criteria. We are not like the index and we don't strive to look like the index

Dave does see benefits to being invested in Japan

Japan moves a little bit on its own cycle
The yen is still seen as a reserve currency

9:56 – Is Japan inherently lacking when it comes to good business models? Where in our process do Japanese companies tend to be eliminated?

Japanese business models are not the problem—they are much the same as those of many other countries
Island isolation: once a Japanese company has maxed out demand in their market, they look to creating another product in order to grow…which may not have anything to do with the original product. This can result in a company that sells fishing nets + bread + fishnet stockings!

11:21 – There are good companies in Japan that match our philosophy. Abenomics has made things a little bit better, but we're still underweight.

14:00 – The bar is set higher in other parts of the world in terms of governance.

Lucky to have half of the board members on a Japanese company be independent – not, in our opinion, the best way to make business decisions

15:05 – If Dave had a magic wand, the primary issue in Japan he would address: mentality of asset allocation

Dave wants: a management team that is thinking about allocating capital, high rates, open to shutting down divisions, and open to off-shoring if labour prices are too high
For Mawer, it always comes back to how can Japanese management teams increase the return on capital of a business over the long-term—we want them thinking 5, 10+ years down the road

16:22 – There are two Japanese companies in the international equity strategy that are in the top ten holdings: Tsuruha Holdings Inc., and Seven & I Holdings Co., Ltd.

Seven & I fired their CEO and replaced him with the head of the convenience store side of the business, someone we see as a good allocator of capital. It's decisions like this where we see the real opportunities in Japan. And they have tasty little snacks!

20:10 – One Mawer thought

Dave relates rock climbing to investing: you never have to hurry to make a decision
---
How to subscribe
The podcast is available to listen and subscribe through any of the following platforms:
Subscribe to Art of Boring to receive email notifications when a new episode is available, as well as other insights through our blog and quarterly updates.
---
Have feedback?
If you enjoyed this episode, feel free to leave a review on iTunes, which will help more people discover the Be Boring. Make Money.™ philosophy.
If you have any questions, comments, or suggestions about the podcast, please email podcast@mawer.com.
---
This blog and its contents are for informational purposes only. Information relating to investment approaches or individual investments should not be construed as advice or endorsement. Any views expressed in this blog were prepared based upon the information available at the time and are subject to change. All information is subject to possible correction. In no event shall Mawer Investment Management Ltd. be liable for any damages arising out of, or in any way connected with, the use or inability to use this blog appropriately.